Description
THE EXPERIENCE
There's nothing more romantic than an intimate high-end dinner in a location of your choosing. Treat yourself and the one you love to a one-of-a-kind, carefully curated romantic meal prepared by your chef and matched to your tastes and preferences. Choose to indulge in your fine dining experience in a beautiful picturesque location, by the beach, in the comfort of your own home, and even in bed if that's your style.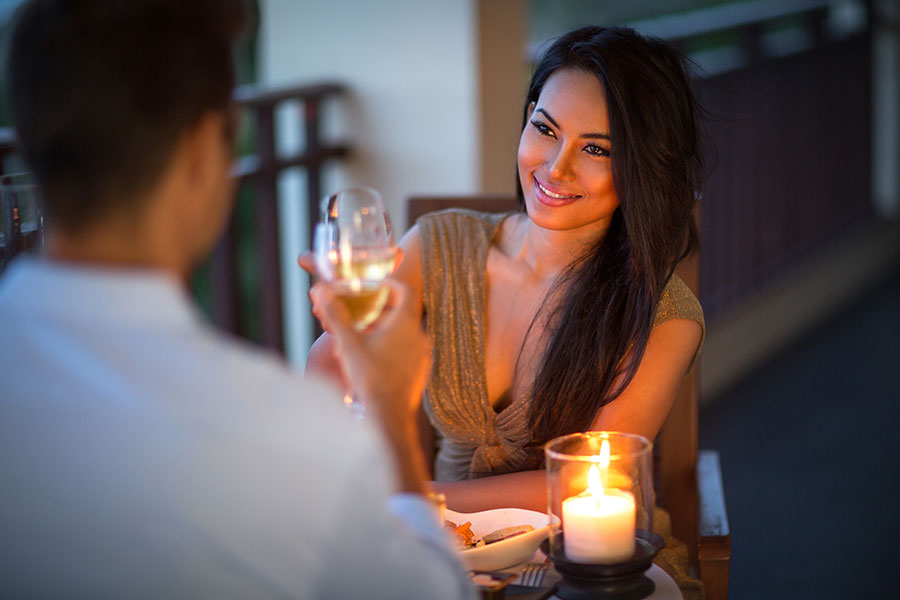 Your personal chef will carefully prepare and serve an artful, sumptuous 5-course meal that's tailored to your unique tastes. Choose from our unique menu ideas below, give your chef a series of ideas, or let them surprise you with an exquisite meal that's bursting with flavour. Your chef can interact as much or as little as you want, taking care of the cleanup so you and your special someone can enjoy the afterglow of your feast.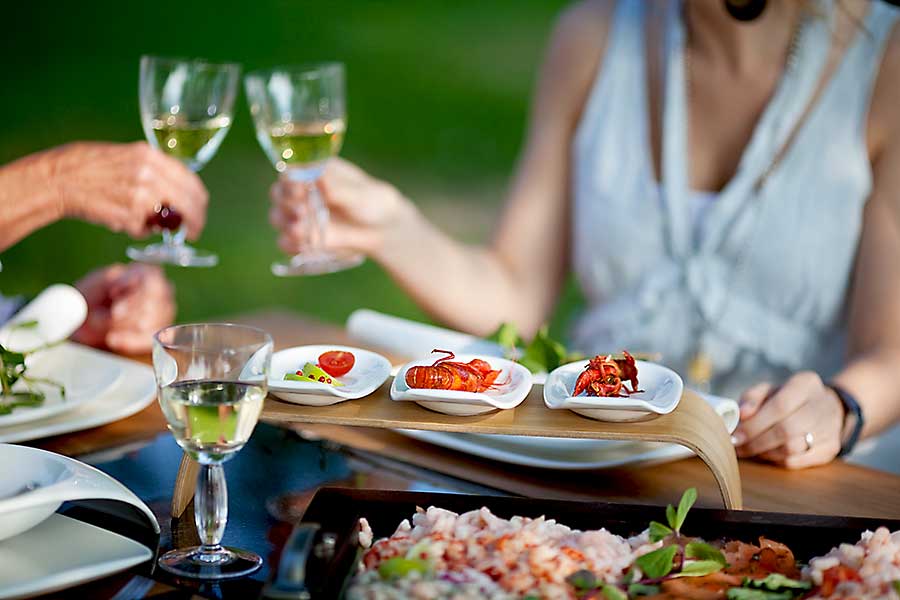 CUSTOMISE YOUR EXPERIENCE
Want more than just a dinner? We can arrange a series of luxurious add-ons, including couple's massages, rose petal baths, a babysitter, and more. Give yourself and your loved ones a break from the crowds and the madness, and retreat into the solace of this romantic dinner experience together.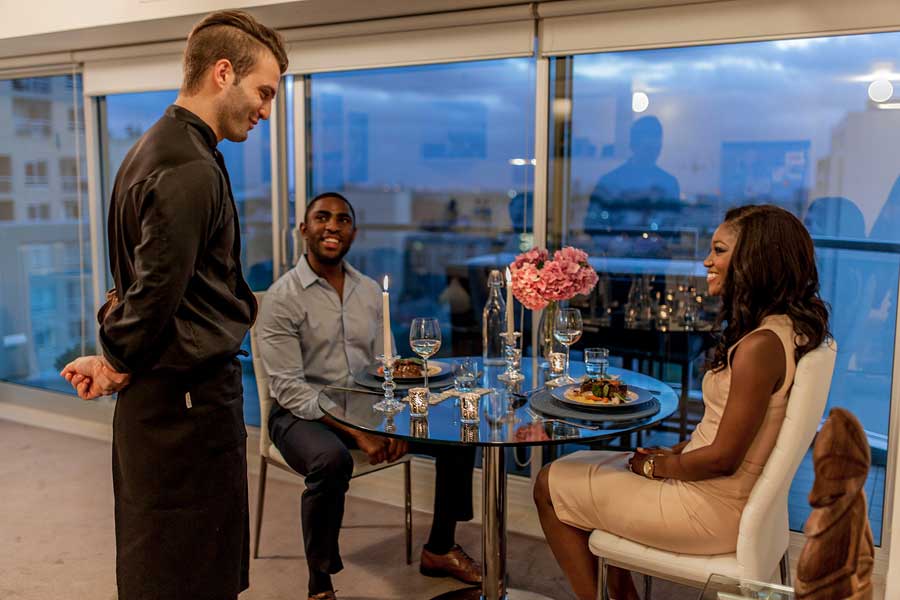 YOUR MENU WILL BE FULLY CUSTOMISED BASED ON YOUR REQUIREMENTS BY A PRIVATE CHEF.
MENU EXAMPLES
1. Chef Johanne's Truffle Degustation example menu:
Truffled artichoke, carrot salad, pepitas, nasturtium (VEG, GF)
Stracciatella ravioli, lemon truffle foam, pancetta
Bar-cod fish, truffled lobster ragout, panache of baby vegetables (GF, DF)
Pheasant, truffled grains, savoury granola, parsnip puree, black grape jus (DF)
Black truffle ice cream, hazelnut delight (VEG, GF)
2. Chef Hemant's Asian-fusion example menu:
Pacific oysters, urchin roe, samphire (DF, GF)
Hand dived scallops, togarashi mango, serrano, Ikura (DF, GF)
Maremma duck, land seaweed, molasses (DF)
Kilcoy grass-fed wagyu beef, king brown mushroom, black garlic, pickled okra (GF)
Dark Chocolate soil, gold leaf, summer berries, matcha powder
3. Chef Mattia's Modern Italian example menu:
Burrata cheese, ox heart tomatoes, celery, balsamic reduction (V, GF)
Confit king salmon, white gazpacho, pickled grapes (GF)
Casarecce pasta, king prawns, zucchini, basil puree (DF)
Red wine braised beef cheek, horseradish mash, figs (GF)
Coconut pannacotta, wild berries compote, chocolate soil (GF, V)
CHEFIN BOOKING PROCESS
NEXT STEPS
Secure your booking by paying in full with Foodnote.Plus. Following the payment, you will promptly receive an email from Foodnote.Plus containing your booking confirmation along with the particulars of our redemption and refund policies.
Subsequently, CHEFIN will reach out to you in a timely manner to finalize the details of your order. Please be prepared to provide your order number for verification purposes during this correspondence.
Note: FoodNote Plus exclusively assumes responsibility for ticketing, while all other obligations and interpretations remain within the purview of Chefin.
FREQUENTLY ASKED QUESTIONS
CAN I CHOOSE MY MENU ITEMS FROM A PRE-SET SELECTION OF MENUS?
Your private chef will custom tailor a menu for you when your booking is confirmed. We are 100% certain you will love your menu or we will return your money-back guarantee! Our Chefs LOVE to create dishes and every menu they construct is fully exclusive for your taste buds.
CAN I SELECT A SPECIFIC PRIVATE CHEF FOR MY EVENT?
Once a booking has been secured & confirmed our sophisticated algorithm will take your preferences & match these with the available Chefs in your area. You will be presented a choice of Chefs, though during busy periods/last minute bookings you will be assigned a Chef to work with.
HOW DOES BOOKING A PRIVATE CHEF WORK?
Once you book online with us you'll receive a Booking Confirmation email with your order details & the next steps. You will need to fill in your dietaries, food preferences & desires and an algorithm will then identify and match you with the best-suited Chef who will tailor a menu for you.
DO YOU HAVE CHEFS AVAILABLE TO COOK FOR MY EVENT?
As a platform with more than 250 available Chefs across Australia, we always have availability – or your money back guarantee! Our team works relentlessly to ensure we have the largest selection of Private Chefs across the country and are able to fulfil every single guest's request.
WHAT DO I NEED TO PREPARE FOR MY EVENT?
You need to prepare a space in your fridge (1-2 shelves), clear your kitchen bench and introduce the Chef to the kitchen & dining areas. Depending on your booking you will need to prepare crockery/glassware/cutlery & set the table if no wait staff are included in your event booking.
WHAT TIME DOES THE CHEF ARRIVE ON THE DAY?
Your private chef will arrive 1.5 hours beforehand with all ingredients, and begin preparing your dishes. Waitstaff arrive separately. The team will take care of all the food and drinks (as advised). After the event is over, the team will clean the kitchen and event area before leaving you to bask in the afterglow of a wonderful event.